Top Five Tuesday is a weekly meme hosted by the lovely Shanah @ Bionic Book Worm where bookworms get to chat about their top five books based on different topics.
---
---
Dear bookworms,
This week's Top 5 Tuesday was actually by far my favorite because I got to look at all the books that are coming out this year. It actually got me excited! There are so many books that are coming out this year that I am so excited about to read. But sadly, I had to only choose 5.
Without further ado, here is the Top 5 books I need to read in 2019!
P.S. I also added a gif to go along with each book because who doesn't like gifs?!
5.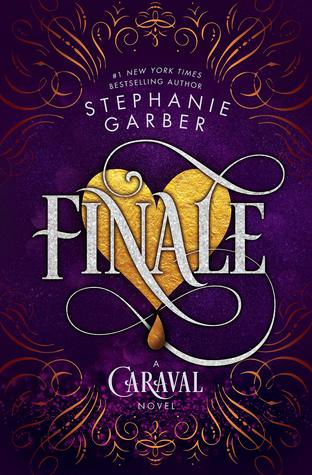 Title: Finale
Author: Stephanie Garber
Release Date: May 30th
Synopsis: Welcome, welcome to Caraval…all games must come to an end.
It's been two months since the last Caraval concluded, two months since the Fates have been freed from an enchanted deck of cards, two months since Tella has seen Legend, and two months since Legend claimed the empire's throne as his own. Now, Legend is preparing for his official coronation and Tella is determined to stop it. She believes her own mother, who still remains in an enchanted sleep, is the rightful heir to the throne.
Meanwhile, Scarlett has started a game of her own. She's challenged Julian and her former fiancé, Count Nicolas d'Arcy, to a competition where the winner will receive her hand in marriage. Finaly, Scarlett feels as if she is in complete control over her life and future. She is unaware that her mother's past has put her in the greatest danger of all.
Caraval is over, but perhaps the greatest game of all has begun―with lives, empires, and hearts all at stake. There are no spectators this time: only those who will win…and those who will lose everything.
4.
Title: Again, But Better
Author: Christine Riccio
Release Date: May 7th
Synopsis: Shane has been doing college all wrong. Pre-med, stellar grades, and happy parents…sounds ideal — but Shane's made zero friends, goes home every weekend, and romance…what's that?
Her life has been dorm, dining hall, class, repeat. Time's a ticking, and she needs a change — there's nothing like moving to a new country to really mix things up. Shane signs up for a semester abroad in London. She's going to right all her college mistakes: make friends, pursue boys, and find adventure!
Easier said than done. She is soon faced with the complicated realities of living outside her bubble, and when self-doubt sneaks in, her new life starts to fall apart.
Shane comes to find that, with the right amount of courage and determination one can conquer anything. Throw in some fate and a touch of magic – the possibilities are endless.
3.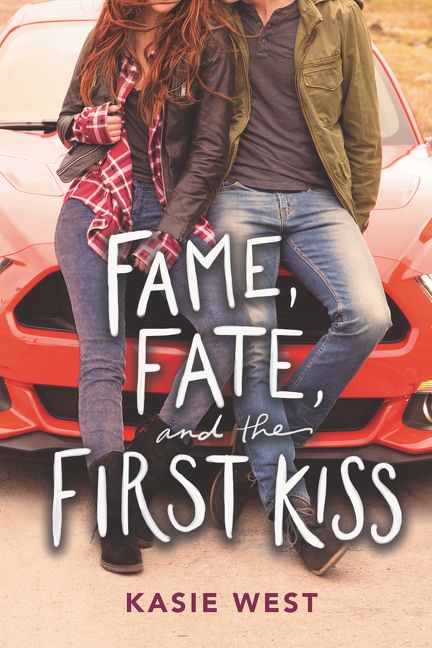 Title: Fame, Fate, and the First Kiss
Author: Kasie West
Release Date: February 5th
Synopsis: Lacey Barnes has dreamt of being in a movie for as long as she can remember. However, while her dream did include working alongside the hottest actor in Hollywood, it didn't involve having to finish up her senior year of high school at the same time she was getting her big break. Although that is nothing compared to Donavan, the straight-laced student her father hires to tutor her, who is a full-on nightmare.
As Lacey struggles to juggle her burgeoning career, some on-set sabotage, and an off-screen romance with the unlikeliest of leading men, she quickly learns that sometimes the best stories happen when you go off script.
2.
Title: Mirror, Mirror
Author: Jen Calonita
Release Date: April 2nd
Synopsis: What if the Evil Queen poisoned the prince?
Following her beloved mother's death, the kingdom falls into the hands of Snow White's stepmother, commonly referred to as "the Evil Queen" by those she rules. Snow keeps her head down at the castle, hoping to make the best of her situation.
But when new information about her parents resurfaces and a plot to kill her goes haywire, everything changes for Snow. With the help of a group of wary dwarfs, a kind prince she thought she'd never see again, and a mysterious stranger from her past, Snow embarks on a quest to stop the Evil Queen and take back her kingdom. But can she stop an enemy who knows her every move and will stop at nothing to retain her power… including going after the ones Snow loves?
1.
Title: Red Scrolls of Magic
Author: Cassandra Clare
Release Date: April 2nd
Synopsis: All Magnus Bane wanted was a vacation—a lavish trip across Europe with Alec Lightwood, the Shadowhunter who against all odds is finally his boyfriend. But as soon as the pair settles in Paris, an old friend arrives with news about a demon-worshipping cult called the Crimson Hand that is bent on causing chaos around the world. A cult that was apparently founded by Magnus himself. Years ago. As a joke.
Now Magnus and Alec must race across Europe to track down the Crimson Hand and its elusive new leader before the cult can cause any more damage. As if it wasn't bad enough that their romantic getaway has been sidetracked, demons are now dogging their every step, and it is becoming harder to tell friend from foe. As their quest for answers becomes increasingly dire, Magnus and Alec will have to trust each other more than ever—even if it means revealing the secrets they've both been keeping.
And that concludes today's post!
XOXO,
Cayla
Question: What new releases are you excited for this year? Comment down below!