Title- The Most Beautiful Book in the World: Eight Novellas
Author- Eric-Emmanuel Schmitt
Published by- Europa Editions in 2006
Genre- Fiction, Short Stories
Page number- 181
Place I purchased it- R&B Used Bookstore
Rating- 3.5/5
Synopsis- One of Europe's most popular and best-loved authors, Eric-Emmanuel Schmitt captivates the reader with his spirited, buoyant style and enchanting stories that move effortlessly from the everyday to the fantastical. The eight stories in this collection, his first to be published in English, represent some of his best writing and most imaginative storylines: from the love story between Balthazar, wealthy and successful author, and Odette, cashier at a supermarket, to the tale of a barefooted princess; from the moving story of a group of female prisoners in a Soviet gulag to the entertaining portrait of a perennially disgruntled perfectionist. Here are eight contemporary fables, populated by a cast of extravagant and affecting characters, about people in search of happiness. Behind each story lies a simple, if elusive, truth: happiness is often right in front of our eyes, though we may frequently be blind to it.
---
---
Dear bookworms,
This is indeed  a beautiful book. A book with multiple short stories about women who experienced love, loss, and everything in between.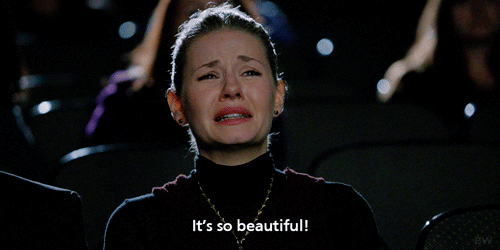 You will read stories of women using their sexuality to reach high social status, women who are so cynical with the world, and women who slowly lost their mind.
And I guess what makes this book even more beautiful is that each one of these stories could happen in real life. The stories ring true for some who have lived on this Earth. There are women who have lived their lives through love and loss, and have experienced similar situations as those who were characters in the stories.
I truly did love reading each story. I was emotional and hungry for more. I can see why this book was loved so much in Europe and became an international bestseller. It was absolutely beautiful!
XOXO,
Cayla
QUESTION: Have you read a book that, in your opinion, was just so beautiful? Comment down below the book and why you think it was beautiful!