Title- The Outsiders
Author- S.E. Hinton
Published by- Speak in 1967
Genre- Young Adult, Fiction, Drama, Classics
Page number- 192
Place I purchased it- Barnes and Noble
Rating- 4/5 stars
Synopsis- According to Ponyboy, there are two kinds of people in the world: greasers and socs. A soc (short for "social") has money, can get away with just about anything, and has an attitude longer than a limousine. A greaser, on the other hand, always lives on the outside and needs to watch his back. Ponyboy is a greaser, and he's always been proud of it, even willing to rumble against a gang of socs for the sake of his fellow greasers–until one terrible night when his friend Johnny kills a soc. The murder gets under Ponyboy's skin, causing his bifurcated world to crumble and teaching him that pain feels the same whether a soc or a greaser.
---
---
Dear lovers of books,
So today I am writing a very mini book review of a believed book, The Outsiders. I didn't think that I needed to make a very detailed review because so many of you have already read the book. So here is just a very quick summary over my personal thoughts of the book!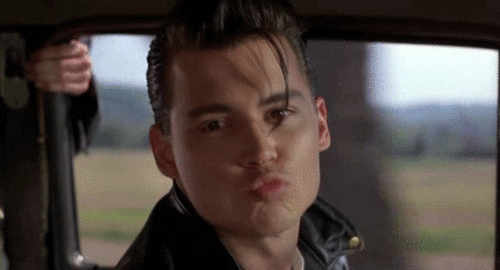 I really enjoyed reading this book! Now I understand all the hype that surrounds it! There was so much depth to this story that sometimes I would just drop my jaw in awe. There were also parts that made my very soul cry out in pain.
While reading the book, I kept imaging the movie Grease or Cry Baby. You know where there is a gang of rebels and they are outsiders from the rest of the non-rebellious teenagers?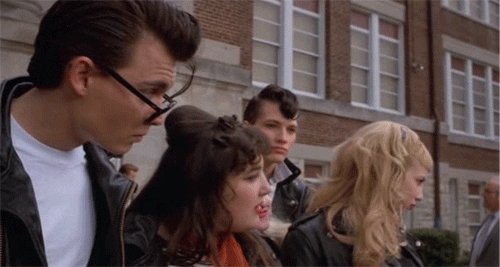 However in the movies, being known as the outcasts is glorified, but in reality they were not glorified. There was death, destruction, discrimination and sadness.
All in all, I very much loved the story that shown light to the fact that whether you are a Greaser or a Soc, you are both very much the same. There aren't really any differences besides how they decide to live their lives.
XOXO,
Cayla
QUESTION: Did you read The Outsiders and if so, what were your thoughts and opinions? Comment down below!