Title- Origin (Lux #4)
Author- Jennifer L. Armentrout
Published by-  Entangled Publishing in 2013
Genre- Young Adult, Paranormal, Science Fiction, Romance
Page number- 364
Place I purchased it- Book Depository
Rating- 5/5 stars
Synopsis- Daemon will do anything to get Katy back.
After the successful but disastrous raid on Mount Weather, he's facing the impossible. Katy is gone. Taken. Everything becomes about finding her. Taking out anyone who stands in his way? Done. Burning down the whole world to save her? Gladly. Exposing his alien race to the world? With pleasure.
All Katy can do is survive.
Surrounded by enemies, the only way she can come out of this is to adapt. After all, there are sides of Daedalus that don't seem entirely crazy, but the group's goals are frightening and the truths they speak even more disturbing. Who are the real bad guys? Daedalus? Mankind? Or the Luxen?
Together, they can face anything.
But the most dangerous foe has been there all along, and when the truths are exposed and the lies come crumbling down, which side will Daemon and Katy be standing on?
And will they even be together?
Buy the book here  Origin (A Lux Novel Book 4)
---
---
Hello book readers of the world,
My mind is swarming with thoughts after reading, Origin. I can't contain my emotions much longer for the book. I started the series two years ago around Christmas, but then just before reading Origin, I stopped reading the series. I am so mad with myself for waiting so long to read the book!
You guys know how much I adore Obsidian (click here for the book review), Onyx (book review is right here!), and Opal (click here for the book review), but I think that Origin has become my new favorite in the series!
I devoured everything from the high-stakes plot to the swooning-worthy love scenes. I never thought that I would read something that had aliens in it, but look where I am today reading a book about aliens!
What an intense book this was! There were times that I just could not catch my breath and other times that my adrenaline was pumping in overdrive. I am still trying to calm myself down as I am writing this book review. There was so much going on, and it felt like I couldn't blink because I wanted to make sure that I got all the information that was being written in the book.
Not only was the plot AWESOME SAUCE but the characters, ugh, they killed me. We should just slow clap Jennifer Armentrout in accomplishing beautiful characters and keeping her rhythm with the scheme.
There was so much rightness with this book that it is hard to find anything wrong with the book, expect maybe one section, but I can't further explain it because SPOILERS.
Daemon and Katy are just the most beautiful couple out there. I say this so many times, but I love their relationship. They are so head over heels for each other.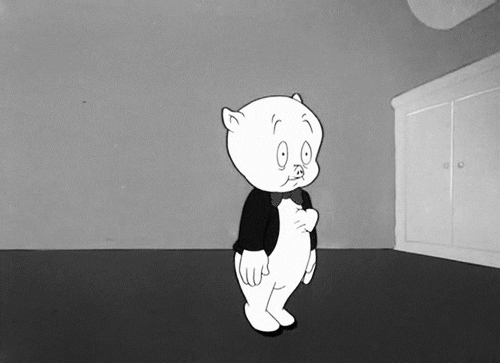 And I have to confess something to you guys.
I…I think I fell in love with Daemon hardcore in this book. He was the sweetest guy I ever read about. He is no longer a douchebag, and he is the perfect version of a boyfriend. He has so many feelings and sometimes when the bad emotions pass over him all I want to do is hug him and take away the bad feelings. Daemon is still a little insane with his choices, but I will let that pass because he is so yumtastic!
As I have said in my other reviews about the previous books in the series, I really connect with Katy. Sure, it gets harder and harder to connect with her as she is now a hybrid, but I feel like her attitude and her beliefs are still like mine. She is just so strong and brave. I agree with Daemon when he states that he is constantly in awe with Katy. She was kidnapped by Daedalus and locked away for many many months. My mental state would've diminished after having to the unspeakable things that Daedalus made her do. Another slow clap to Katy.
This plot was fantabulous! I was constantly on my toes throughout the story. There was never a dull moment. I devoured the story. I could not get enough of it. Even now, I am itching to read the last book in the series.
Okay, so yes I did devour the story, but there was one section of the story that I was like, "Where the hell did this come from?" But I will only talk about this part at the end of the review because I don't want to ruin anything for you readers out there who haven't read the book yet.
The last thing I really want to talk about is the writing style of Origin. It was written in two perspectives, Katy's and Daemon's. I absolutely loved it because after I read Oblivion (click here for the book review) I knew that I wanted to read more from Daemon's perspective. I loved knowing how he felt about Katy, and all the other devilish thoughts that passed through his mind. I don't know yet if Opposition (the 5th book int he series) is written in the two perspectives, but I am silently praying that is.
Now I will present to you the spoilers section. If you have not read the book yet, you can skip over this section if you want!
---
---
SPOILER BEGINS
Okay, so I loved the book, of course, as you can tell with my major fangirling going on, but I just need to let out some rants about the book. You guys know that I don't do spoilers, but I just NEED to talk about the book some more.
First off, what the HELL were Katy and Daemon thinking when they decided to get married out of nowhere. Okay, it wasn't necessarily out of nowhere. They basically decided to get married after they had sex for the first time together. But still yikes. Reading the part where Daemon asked Katy to marry him and she said yes, my jaw literally dropped. I kept thinking, "No it is not the time to get married. How can you get married when a dangerous organization is after you and you are in hiding?!" I thought Katy knew better to wait about the whole marriage thing until after they were safe, BUT NO! I get the reasons for getting married, but ugh that just did not sit right with me. It felt like Jennifer just didn't know how to fill in the gap between the love-making and Matthew dying, so she decided to make Daemon and Katy get married. It still makes me shiver thinking about it.
SPOILER ENDS
---
---
10/10 I would recommend this book!
XOXO,
Cayla
QUESTION: Have you guys read this book and if so what are your thoughts? Do you have any book recommendations about aliens? leave your comments below!