Hello book friends!
TGIF (thank god it's Friday!) This week really dragged on for me! Such a slow week! But alas here we are at the end of the week, and so here we have this Friday's book tag! This week's tag is all about Harry Potter spells.
Enjoy!
1. Expecto Patronum: A childhood book connected to good memories
I have always loved Peter Pan ever since I was a little girl. My parents only read bedtime stories to me once in a little while, so that wasn't the reason why I loved Peter Pan so much. It was actually one of the best friends at the time who had everything Peter Pan. She had t-shirts, book retellings, bedroom decorations, and the movie. So I got really curious about Peter Pan, and I read the book!
2. Expelliarmus: A book that took you by surprise
Obsidian by Jennifer L. Armentrout
This book really turned my head (I mean this figuratively of course), After reading this book I had to take a moment and just breathe. I swear I was probably holding my breath throughout the whole book!
3. Prior Incantato: The last book you read.
Orange is the New Black by Piper Kerman
I read this memoir two days ago, and it was an eye opener!
4. Alohamora: A book that introduced you to a genre you had not considered before.
Anna and the Duke by Kathryn Smith 
This book opened my eyes to the YA Historical Romance genre. I never cared for this genre before because I was not one to go all nuts on anything related to history or romance. But I don't remember why I decided to pick this book up, but I ended up picking it up and loving the genre! However, this book did not get me started on the Adult Historical Romance. At the time I picked up this book I was in 7th or 8th grade. I don't think it would've been wise picking up an adult Historical Romance!
5. Riddikulus: A funny book you've read.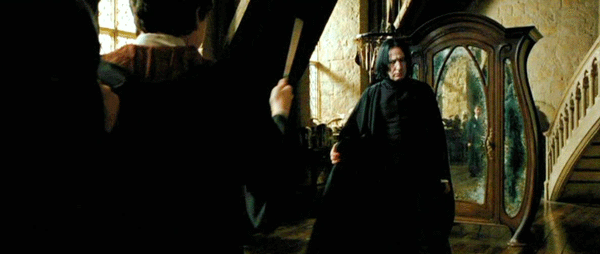 Onyx by Jennifer L. Armentrout
I just felt like laughing throughout this whole book. Like I have never read a funnier book then this one right here. I just loved all the banter and the witty comebacks!
6. Sonorus: A book you think everybody should know about.
I never knew this book existed until one day I was on Booktube and I happened upon Sasha Alsberg claiming that this book was amazing! So I had to give it a try, and she was right. I really want more people to know about this book. It is a real page turner!
7. Obliviate: A book or spoiler you would like to forget having read.
When I read this book the ending was spoiled for me. But it was my fault that the ending was spoiled for me. I watched the movie before I read the book. HAHA
8. Imperio: A book you had to read for school.
Great Gatsby by F. Scott Fitzgerlad
This is by far one of my favorite books! I normally don't like required reading, but I really enjoyed The Great Gatsby! It was very thought provoking.
9. Crucio: A book that was painful to read.
I know I keep mentioning this book in a majority of my post, but until I find another book that aggravated me as much as this book I will continue to use this book as the book that pained me the most to read.
10. Avada Kedavra: A book that could kill (interpret as you will).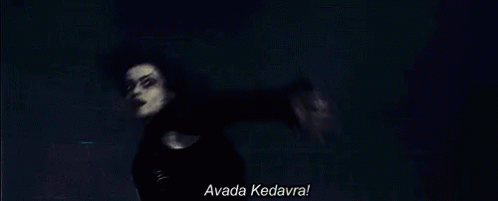 Thirteen Reasons Why by Jay Asher
I interpret this meaning the book that emotionally killed me. I am talking about the fetus position a laid in for several days crying a river of tears. This book WRECKED me. I was in complete distraught after reading this book.
So here you have it this week's book tag! I tag all of you to do this tag. See you on the flip side!
XOXO,
Cayla
QUESTION: What are your answers to some of these tag questions? Do you agree with any of mine or not agree? Leave your comments below!